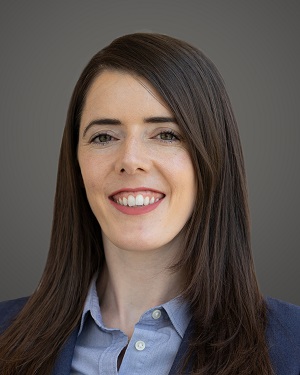 Fiona Mienko, MD
Triple Board Certified
Dr. Mienko is a hematologist and medical oncologist at Cancer & Blood Specialists of NOVA. She evaluates, diagnoses and treats patients with non-malignant and malignant hematological conditions and solid tumor malignancies.

She is Board-certified in hematology, medical oncology and internal medicine. She earned her medical degree from University College Dublin, Ireland. She completed her residency in internal medicine at Mount Sinai Morningside-West in New York and remained in New York to undertake a fellowship in hematology and medical oncology at Montefiore Medical Center/Albert Einstein College of Medicine. During her fellowship, Dr. Mienko served as an instructor for medical students in hematology at the Albert Einstein College of Medicine. Her research has been in the fields of lung cancer, pancreatic cancer and various hematological diseases. She is an active member of the American Society of Clinical Oncology and the American Society of Hematology.

When asked about goals in medicine, Dr. Mienko shared her philosophy, "When treating patients, I endeavor to provide the patient and family with all available options and help them come up with a personalized treatment plan. I always respect and support the patient's final decision even if it contradicts my point of view".
Outside of work, Dr. Mienko enjoys rock climbing, reading and spending time with her three children.